SPINETTA Y LAS BANDAS ETERNAS / BOX DE 3 CD + 3 DVD + 2 LIBROS
CD 1
1. Mi elemento
2. Tu vuelo al fin
3. Ella también - no te busques ya en el umbral
4. Fina ropa blanca (Spinetta - Faruolo)
5. La bengala perdida
6. Sombras en los álamos - alma de diamante
7. Cisne
8. Al Ver Verás - ¿no ves que ya no somos chiquitos?
9. Cielo de ti
10. Las cosas tienen movimiento (F. Páez)
11. Retrato de Bambis (C. Franzetti) - asilo en tu corazón
12. Mariposas de madera (M. Abuelo)
13. El rey lloró (L. Nebbia)
14. ¿adónde está la libertad? (Pappo)
CD2
1. Té para tres (G. Cerati)
2. Bajan
3. Cementerio club
4. Era de uranio - vida siempre (Spinetta - Sujatovich) - Maribel se durmió
5. Necesito un amor (J. Martínez)
6. Filosofía barata y zapatos de goma (Ch. García)
7. Rezo por vos (Spinetta - Ch. García)
8. San Cristóforo (Spinetta - Torres - Wirtz) LOS SOCIOS DEL DESIERTO
9. Bosnia - LOS SOCIOS DEL DESIERTO
10. Durazno sangrando (Invisible) INVISIBLE
11. Jugo de lúcuma (Invisible) INVISIBLE
12. Lo que nos ocupa es esa abuela… (Invisible) INVISIBLE
13. Perdonado - niño condenado (Invisible) INVISIBLE
14. Amor de primavera (Tanguito - Pujó) INVISIBLE
CD3
1. Poseído del alba - PESCADO RABIOSO
2. Hola, dulce viento (D. Lebón) PESCADO RABIOSO
3. Serpiente viaja por la sal - PESCADO RABIOSO
4. Credulidad - PESCADO RABIOSO
5. Despiértate, nena - PESCADO RABIOSO
6. Me gusta ese tajo (Spinetta - Amaya - Frascino) PESCADO RABIOSO
7. Poscrucifixión (Spinetta - Cutaia) PESCADO RABIOSO
8. Color humano (E. Molinari) ALMENDRA
9. A estos hombres tristes - ALMENDRA
10. Muchacha, ojos de papel - ALMENDRA
11. 8 de octubre (Spinetta - Gieco)
12. Retoño
13. Yo quiero ver un tren
14. No te alejes tanto de mí
Músicos
Banda estable:
Luis Alberto Spinetta: Guitarra, voz
Claudio Cardone: Teclados
Sergio Verdinelli: Batería
Nerina Nicotra: Bajo
Guille Vadalá: Guitarra
Bandas Eternas:
Los Socios del Desierto, Invisible, Pescado Rabioso, Almendra
Invitados (por orden de aparición):
Baltasar Comotto, Diego Rapoport, Mono Fontana, Juan Del Barrio, Javier Malosetti, Fito Páez, Beto Satragni, Juanse, Gustavo Cerati, Gustavo Spinetta, Leo Sujatovich, Dante, Léeva, Charly García, Lito Epumer, Bocón Frascino, Ricardo Mollo, Daniel Rawsi, Nico Cota
Editado en Noviembre de 2010
Credit cards
Up to 12 installments
O en 1 pago de:
$75.27 USD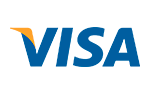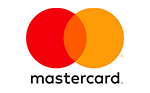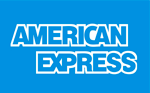 When you finish the purchase you will se the payment information related to this option.
No extra fee in 12 installments
With all credit cards
Safe Site
We protect your data
No extra fee in 12 installments
With all credit cards
Safe Site
We protect your data
Contact us
+5411-155-9314400 // +5411-155-919-5101
Sarmiento 559 5º Piso Of 82 / CP 1041 AAK / Ciudad Autonoma de Buenos Aires / Buenos Aires / República Argentina