LUCIA PULIDO Y FERNANDO TARRES / SONGBOOK VOL 2
1. Aquí te estoy esperando (2:29)
2. Por qué me pegas (4:12)
3. Lucero de la mañana (4:30)
4. Porro (3:05)
5. Juan Panadero (4:59)
6. La raza (3:21)
7. De estar estando (3:11)
8. Zamba timbiquireña (2:42)
9. No quiero (1:36)
10. Cholita traidora -versión noneto- (3:49)
11. La hoguera -final- (0:57)
12. Viene clareando (6:22)
13. Canto de zafra (2:49)
14. Tiniebla oscura (4:44)
15. Doña Ubenza (5:20)
16. Canto de velorio (1:30)
Músicos
Lucía Pulido, voz.
Rodrigo Domínguez, saxos, clarinete.
Juan Pablo Arredondo, guitarra electrica.
Jerónimo Carmona, contrabajo.
Carto Brandán, batería.
Fernando Tarrés, guitarras española y acústica, piano preparado, guitarra preparada, percusión, arreglos, dirección musical.
Credit cards
Up to 12 installments
O en 1 pago de:
$4.18 USD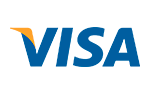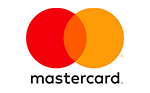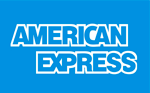 When you finish the purchase you will se the payment information related to this option.
No extra fee in 12 installments
With all credit cards
Safe Site
We protect your data
No extra fee in 12 installments
With all credit cards
Safe Site
We protect your data
Contact us
+5411-155-9314400 // +5411-155-919-5101
Sarmiento 559 5º Piso Of 82 / CP 1041 AAK / Ciudad Autonoma de Buenos Aires / Buenos Aires / República Argentina