JOHNNY CASH / AT FOLSOM PRISON (2 LP)
1. OPENING ANNOUNCEMENTS FORM HUGH CHERRY.
2. BLUE SUEDE SHOES.
3. THIS OLE HOUSE.
4. ANNOUNCEMENTS AND JOHNNY CASH INTRO FROM HUGH CHERRY.
5. FOLSOM PRISON BLUES.
6. BUSTED.
7. DARK AS A DUNGEON.
8. I STILL MISS SOMEONE.
9. COCAINE BLUES.
10. 25 MINUTES TO GO.
11. I`M HERE TO GET MY BABY OUT OF JAIL.
12. ORANGE BLOSSOM SPECIAL.
13. THE LONG BLACK VEIL.
14. SEND A PICTURE OF MOTHER.
15. THE WALL.
16. DIRTY OLD EGG-SUCKING DOG.
17. FLUSHED FROM THE BATHROOM OF OUR HEART.
18. JOE BEAN.
19. JACKSON.
20. I GOT A WOMAN.
21. THE LEGEND OF JOH HENRY`S HAMMER.
22. JUNE`S POEM.
23. GREEN, GREEN GRASS OF HOME.
24. GREYSTONE CHAPEL.
25. CLOSING ANNOUNCEMENTS
Interprete: Johnny Cash.
Credit cards
Up to 12 installments
O en 1 pago de:
$37.26 USD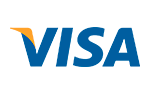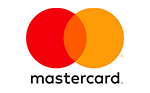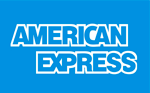 When you finish the purchase you will se the payment information related to this option.
No extra fee in 12 installments
With all credit cards
Safe Site
We protect your data
No extra fee in 12 installments
With all credit cards
Safe Site
We protect your data
Contact us
+5411-155-9314400 // +5411-155-919-5101
Sarmiento 559 5º Piso Of 82 / CP 1041 AAK / Ciudad Autonoma de Buenos Aires / Buenos Aires / República Argentina