FRIEDERICH SCHLEGEL / ENSAYOS SOBRE LA PROSA
El lector tiene en sus manos tres ensayos –hasta hoy inéditos en español– de Friedrich Schlegel: "Sobre el Meister", "Sobre Lessing" y "Georg Forster. Fragmento de una característica de un clásico alemán". Estos ensayos fueron escritos entre 1797 y 1798 y forman parte de su etapa romántica, la cual se sitúa entre los trabajos filológicos de juventud y las obras posteriores a su conversión al catolicismo en 1808. Ellos rompen con las concepciones poéticas tradicionales no solo porque renuncian a enjuiciar la producción artística en función de principios generales, sino también porque reivindican el carácter fragmentario y reflexivo del arte moderno. En tal sentido, estos escritos se resisten al tipo de interpretación habitual que, para venerarlos o condenarlos, tiende a destacar los rasgos irracionales y regresivos del pensamiento de Schlegel. Frente a estas lecturas, los ensayos que presentamos aquí –y la tradición filosófica que se inaugura con ellos– insisten en la necesidad de enfatizar el momento prosaico de la literatura moderna a los fines de evadir toda posible concepción de la belleza que encuentre su base en una visión idealizada de las relaciones sociales existentes.
Productos Relacionados
$7.19 USD
Up to 12 installments
$10.87 USD
Up to 12 installments
$8.03 USD
Up to 12 installments
Credit cards
Up to 12 installments
O en 1 pago de:
$5.02 USD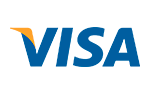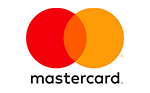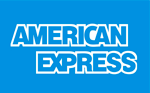 When you finish the purchase you will se the payment information related to this option.
No extra fee in 12 installments
With all credit cards
Safe Site
We protect your data
No extra fee in 12 installments
With all credit cards
Safe Site
We protect your data
Contact us
+5411-155-9314400 // +5411-155-919-5101
Sarmiento 559 5º Piso Of 82 / CP 1041 AAK / Ciudad Autonoma de Buenos Aires / Buenos Aires / República Argentina