RUBENS (DONVI) VITALE / UN LINYERA ESTABLECIDO
Sobre la obra
Desde Mayo a Septiembre del 2012, Rubens Vitale (Donvi) fue entrevistado por Pablo Arias, estudiante de artes visuales de la Facultad de Bellas Artes de La Plata, a quien le contó las ideas que animaron y marcaron toda su existencia como dirigente político, sindical, referente en el país de la autogestión en la producción musical y pedagogo, con el proyecto de volcarlas en un libro dirigido a los jóvenes. No llegó a concluirlo… Se fue el 27 de octubre. Donvi era un excelente expositor y creador de ideas, con un método particular que combinaba tiempos, espacios y temáticas, que al final confluían en un planteo central. Ese estilo le dio muy buenos resultados como pedagogo, en la transmisión coloquial de sus pensamientos. Los temas centrales giran sobre cuatro ejes, que guiaron su acción durante toda su vida:
· Los cambios en el sistema capitalista-maquinista y la automatización.
· El origen del capitalismo según Marx y críticas al marxismo.
· El pasado reciente en la historia política argentina y latinoamericana.
· La música popular dentro del contexto histórico y su método de enseñanza.
Edición
Rústica con solapas.
180 páginas.
Formato: 21 x 15 cm.
Credit cards
Up to 12 installments
O en 1 pago de:
$4.18 USD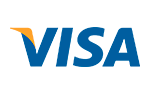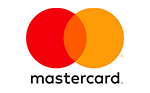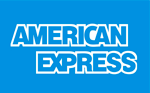 When you finish the purchase you will se the payment information related to this option.
No extra fee in 12 installments
With all credit cards
Safe Site
We protect your data
No extra fee in 12 installments
With all credit cards
Safe Site
We protect your data
Contact us
+5411-155-9314400 // +5411-155-919-5101
Sarmiento 559 5º Piso Of 82 / CP 1041 AAK / Ciudad Autonoma de Buenos Aires / Buenos Aires / República Argentina