NICOLAS VARCHAUSKY / LA MODESTIA / LA ESTUPIDEZ
La modestia
1. La dolora kanto (1:52)
2. Tema de La Parranda (2:39)
3. Lamento de Frontera I (1:23)
4. La banda ensaya I (1:01)
5. Canción de las lavanderas (2:05)
6. La banda ensaya II (0:52)
7. Rezistancpolko (1:36)
8. Esperanta litanio (1:03)
9. Forgistoj (2:40)
10. Las urnas están locas, locas (1:01)
11. Rezistancpolko (Radio Zvornik) (1:40)
12. Lamento de Frontera II (1:26)
13. Tiel Dio punas (2:37)
14. La dolora kanto / Instrumental (1:40)
Ramiro Gallo, violín.
Gabriel Cinelli, acordeón.
Ignacio Varchausky, contrabajo.
Nicolás Varchausky, mandolina y voz.
Ricardo Riccardi, recitador.
Isol, voz campesina.
Coro de lavanderas, Teresa Ricardi, Natalia Kazah, Marina Canardo, Isol y Alicia Carriquiri.
Textos en esperanto, Rafael Spregelburd.
Ingeniero de grabación, mezcla y masterización: Toni Freire.
Estudio: Tiburón Records, Buenos Aires, Argentina.
Arte de tapa: Pablo Ziccarello.
Fotografías: SandraFlomembaum.
Diseno gráfico: Diego Mourelos.
La estupidez
1. Suspense abolerado con bananas (3:04)
2. Marchands West (3:20)
3. Lamento de frontera III (1:26)
4. Un paco en un pacto (1:30)
5. Dorothy despierta (1:17)
6. El desierto sin frontera (4:05)
7. Que noche magnífica! (rodar y rodar) (1:30)
8. En el manglar (2:01)
9. Robo rotación (1:28)
10. Chi parrau di soldi? (1:10)
11. Desierto de frontera (3:56)
Nicolás Varchausky: guitarras y programación.
Ramiro Gallo, violín.
Pedro Pablo Pedroso, violín.
Jerónimo Carmona, contrabajo.
Enrique Norris, corneta y didjeridoo.
Isol, voz.
Credit cards
Up to 12 installments
O en 1 pago de:
$5.85 USD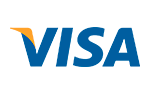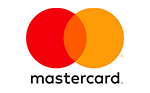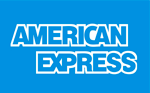 When you finish the purchase you will se the payment information related to this option.
No extra fee in 12 installments
With all credit cards
Safe Site
We protect your data
No extra fee in 12 installments
With all credit cards
Safe Site
We protect your data
Contact us
+5411-155-9314400 // +5411-155-919-5101
Sarmiento 559 5º Piso Of 82 / CP 1041 AAK / Ciudad Autonoma de Buenos Aires / Buenos Aires / República Argentina