MERCEDES SOSA / CANTORA 2 (VINILO DOBLE)
CANTORA 2
LADO A
1. ZONAS DE PROMESAS (con Gustavo Cerati)
2. DESARMA Y SANGRA (con Charly García)
3. CANCIÓN PARA UN NIÑO EN LA CALLE (con René Pérez-Calle 13)
4. PARAO (con Vicentico)
5. ZAMBA DEL CIELO (con Fito Paez y Liliana Herrero)
LADO B:
1. RAZÓN DE VIVIR (con Lila Downs)
2. EL ÁNGEL DE LA BICICLETA (con Gustavo Cordera)
3. VIOLETAS PARA VIOLETA (con Joaquín Sabina)
4. JAMÁS TE OLVIDARÉ (con Marcela Morelo)
LADO C:
1. O QUE SERÁ (con Daniela Mercury)
2. CÁNTAME (con Franco De Vita)
3. LA LUNA LLENA (con Ruben Rada y La Chilinga)
4. CANCIÓN DE LAS CANTINAS (con Alberto Rojo)
5. DONDE TERMINA EL ASFALTO (con Coqui Sosa)
LADO D:
1. INSENSATEZ (con Luis Salinas)
2. MISIONERA (con Luiz Carlos Borges)
3. Y ASÍ Y ASÍ (con Luciano Pereyra)
4. HIMNO NACIONAL ARGENTINO (con Folkloristas)
Interprete
Mercedes Sosa
Credit cards
Up to 12 installments
O en 1 pago de:
$30.95 USD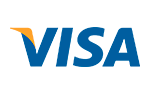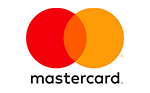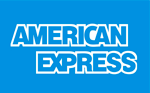 When you finish the purchase you will se the payment information related to this option.
No extra fee in 12 installments
With all credit cards
Safe Site
We protect your data
No extra fee in 12 installments
With all credit cards
Safe Site
We protect your data
Contact us
+5411-155-9314400 // +5411-155-919-5101
Sarmiento 559 5º Piso Of 82 / CP 1041 AAK / Ciudad Autonoma de Buenos Aires / Buenos Aires / República Argentina