MERCEDES SOSA / CANTORA 1 (VINILO DOBLE)
CANTORA 1
LADO A:
1. AQUELLAS PEQUEÑAS COSAS (con Joan Manuel Serrat)
2. BARRO TAL VEZ (con Luis Alberto Spinetta)
3. SEA (con Jorge Drexler)
4. CORAÇAO VAGABUNDO (con Caetano Veloso)
5. LA MAZA (con Shakira)
LADO B:
1. ZAMBA PARA OLVIDARTE (con Diego Torres y Facundo Ramírez)
2. AGUA, FUEGO, TIERRA Y VIENTO (con Soledad)
3. CELADOR DE SUEÑOS (con Gustavo Santaolalla y Orozco-Barrientos)
4. SABIÉNDOSE DE LOS DESCALZOS (con Julieta Venegas)
LADO C:
1. HIMNO DE MI CORAZÓN (con León Gieco)
2. NOVICIA (con Víctor Heredia)
3. ZAMBA DE LOS ADIOSES (con Dúo Nuevo Cuyo)
4. NADA (con María Graña y Leopoldo Federico)
LADO D:
1. ESA MUSIQUITA (con Teresa Parodi)
2. ROMANCE DE LA LUNA TUCUMANA (con Juan Quintero y Luna Monti)
3. DEJA LA VIDA VOLAR (con Pedro Aznar)
4. PÁJARO DE RODILLAS (con Nacha Roldán)
Interprete
Mercedes Sosa
Credit cards
Up to 12 installments
O en 1 pago de:
$28.10 USD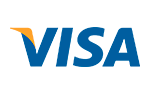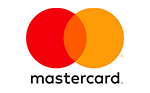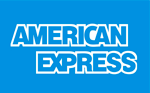 When you finish the purchase you will se the payment information related to this option.
No extra fee in 12 installments
With all credit cards
Safe Site
We protect your data
No extra fee in 12 installments
With all credit cards
Safe Site
We protect your data
Contact us
+5411-155-9314400 // +5411-155-919-5101
Sarmiento 559 5º Piso Of 82 / CP 1041 AAK / Ciudad Autonoma de Buenos Aires / Buenos Aires / República Argentina