FERNANDO TARRES / PRESAGIOS DE CARNAVAL
1. Presagios de Carnaval (8:31)
2. La Finadita (4:26)
3. Faraway, So Close (3:34)
4. Chacarera del Diablo (9:07)
5. Milongueando Solo (9:07)
6. Sketches of Markarí (7:08)
7. Alfonsina y el Mar (10:10)
Fernando Tarrés, guitarra.
Dave Binney, saxo alto, flauta india.
Donny Mc Caslin, saxos soprano y tenor, flauta.
Anders Bostrom, flauta. (4)
Danilo Pérez, piano. (7)
Tino Derado, piano.
Fernando Huergo, bajo eléctrico.
Ben Street, bajo acústico. (1, 3 & 5)
Pablo Aslan, bajo acústico. (5)
Drew Gress, bajo acústico. (7)
Jeff Ballard, batería y percusión. (1 & 3)
Satoshi Takeishi, batería y percusión. (1 & 5)
Dan Rieser, batería. (2, 4 & 6)
Lucía Pulido, voz. (1)
Sophie Dunér, voz. (2)
Mark Feldman, violín.
Joyce Hammann, violín.
Ron Carbone, viola.
Erik Friedlander, cello.
Ted Reichman, acordeón.
Credit cards
Up to 12 installments
O en 1 pago de:
$5.85 USD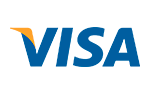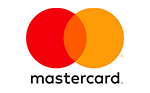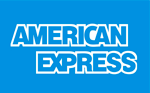 When you finish the purchase you will se the payment information related to this option.
No extra fee in 12 installments
With all credit cards
Safe Site
We protect your data
No extra fee in 12 installments
With all credit cards
Safe Site
We protect your data
Contact us
+5411-155-9314400 // +5411-155-919-5101
Sarmiento 559 5º Piso Of 82 / CP 1041 AAK / Ciudad Autonoma de Buenos Aires / Buenos Aires / República Argentina