CUARTETO CEDRÓN / PARA NUESTROS HIJOS
1 La casa del asiento de tortuga
2 Canción del niño y el caracol
3 Canción del niño y el gorrioncito
4 El sueño del niño negro
5 Los ladrones (recitado)
6 Los ladrones
7 A la luz de la fogata
8 Polka de la tarjeta de cartón
9 Mares
10 Mojarrita pora
11 Canción de san jamás
12 Doña Maria
Interprete
Cuarteto Cedrón
Sobre la obra
"Para nuestros hijos" es un sentido y trascendental homenaje del mítico Cuarteto Cedrón al público más menudo. Con el sello y el estilo único del grupo, logran experimentar entre textos de eximios autores tales como Bertolt Brecht, Juan Gelman, Miguel Angel Bustos, Raúl González Tuñón y Alejandro Cantarella, conquistando de una manera imponderable y alcanzando así, un horizonte hasta ahora no explorado pero producido con mucho respeto y calidez hacia los más chiquitos.
Productos Relacionados
$3.55 USD
Up to 9 installments
$7.50 USD
Up to 12 installments
$6.13 USD
Up to 12 installments
Credit cards
Up to 12 installments
O en 1 pago de:
$5.00 USD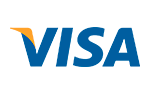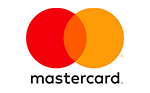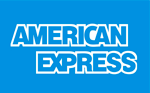 When you finish the purchase you will se the payment information related to this option.
No extra fee in 12 installments
With all credit cards
Safe Site
We protect your data
No extra fee in 12 installments
With all credit cards
Safe Site
We protect your data
Contact us
+5411-155-9314400 // +5411-155-919-5101
Sarmiento 559 5º Piso Of 82 / CP 1041 AAK / Ciudad Autonoma de Buenos Aires / Buenos Aires / República Argentina