CONJUNTO PRO MUSICA DE / ROSARIO CON TON Y SON
1. Venimos desde Flandes
2. El romance del clavel (A cantar por el tejado)
3. El ball de la civada
4. Canción de las "cuerdas
5. Pobres patitos
6. Le Roi Arthur
7. El naranjero
8. Cachua a voz y bajo al Nacimiento de Cristo Nuestro Señor Escuche 30 seg.
9. Tonada El Congo
10 Son más tristes los recuerdos
11. Bourre Praetorius
12. Cuatro rondas argentinas:
El Castillo y la llave
Arroz con leche
El pañuelo de oro
La farolera
13. Pala pala
14 El teje del sebucán
15. El relojito
16. Meunier tu dors
17. Romance del Sr. Don Gato (marramamiau, miau, miau) Nº 4
18. Quodlibet (Ach du lieber Augustin y otras alemanas, sin texto) Escuche 30 seg.
19. Tres vueltitas dan
20. Can't yo'ketch dat squirl?
21. Canción de cuna rusa
Interprete
Conjunto Pro Música de Rosario.
Credit cards
Up to 12 installments
O en 1 pago de:
$5.81 USD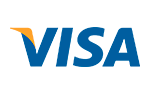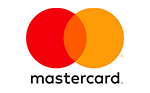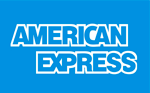 When you finish the purchase you will se the payment information related to this option.
No extra fee in 12 installments
With all credit cards
Safe Site
We protect your data
No extra fee in 12 installments
With all credit cards
Safe Site
We protect your data
Contact us
+5411-155-9314400 // +5411-155-919-5101
Sarmiento 559 5º Piso Of 82 / CP 1041 AAK / Ciudad Autonoma de Buenos Aires / Buenos Aires / República Argentina