CECILIA STANZIONE / CADA SILENCIO
1. Algo está pasando (3'23")
2. Sentida canción (2'46")
3. 15 de Abril, 15hs (3'19")
4. Con disimulo (3'15")
5. Luna amarga (4'07")
6. Cada Silencio (4'25")
7. Eclipse (3'39")
8. Drume, Negrita (4'03")
9. El cosechero (5'03")
10. Flor de azalea (3'58")
11. Nada (5'44")
Músicos
Cecilia Stanzione, voz, composición.
Juan Pablo Di Leone, flauta.
Abel Rogantini, piano y piano eléctrico.
Walter Ríos, bandoneón.
Daniel Maza, bajo, guitarra, voz, arreglos.
Fernando Martínez, batería.
Juanjo "Chaqueño" Martínez, percusión.
Chango Farías Gómez, cajón peruano.
Producido por Cecilia Stanzione.
Arreglos y dirección musical Daniel Maza.
Grabado, mezclado y masterizado por Fernando Martínez durante November 2003 y April 2004 en Estudio Moma (Excepto track 6 grabado en Estudio Concreto), Buenos Aires, Argentina. Asistentes de grabación Sebastián Consigli yFederico Serna.
Credit cards
Up to 12 installments
O en 1 pago de:
$4.18 USD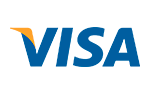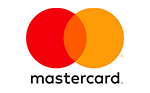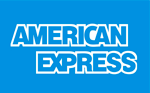 When you finish the purchase you will se the payment information related to this option.
No extra fee in 12 installments
With all credit cards
Safe Site
We protect your data
No extra fee in 12 installments
With all credit cards
Safe Site
We protect your data
Contact us
+5411-155-9314400 // +5411-155-919-5101
Sarmiento 559 5º Piso Of 82 / CP 1041 AAK / Ciudad Autonoma de Buenos Aires / Buenos Aires / República Argentina