ABEL GILBERT / MARTÍN LIUT / LAS MIL Y UNA VIDA DE LAS CANCIONES
Generalmente las canciones, aunque tengan la suerte de llegar al público de su época de la mano de sus intérpretes originales, se transforman después de un tiempo en historia o, peor aun, en olvido. Pero existen casos donde a lo largo de los años nuevas versiones y nuevos contextos las resignifican y les dan una nueva vida. ¿Qué lleva a la melodía de Todavía cantamos, de Víctor Heredia, a las canchas de fútbol; o a Quimey Neuquén, de Marcelo Berbel y Milton Aguilar y la voz de José Larralde, a la serie Breaking Bad? ¿De qué forma se traslada No me arrepiento de este amor, de Gilda, desde la bailanta al balcón presidencial? ¿Cómo se convierte un aria de la ópera Aurora, de Héctor Panizza, en ritual diario en las escuelas? ¿Por qué hay tantas versiones del tango Cambalache, de Enrique Santos Discépolo? ¿Qué explica su supervivencia y transversalidad?
Credit cards
Up to 12 installments
O en 1 pago de:
$9.87 USD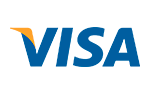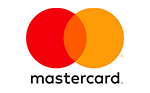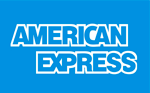 When you finish the purchase you will se the payment information related to this option.
No extra fee in 12 installments
With all credit cards
Safe Site
We protect your data
No extra fee in 12 installments
With all credit cards
Safe Site
We protect your data
Contact us
+5411-155-9314400 // +5411-155-919-5101
Sarmiento 559 5º Piso Of 82 / CP 1041 AAK / Ciudad Autonoma de Buenos Aires / Buenos Aires / República Argentina