BELLEZA EMOCIONAL / ANDREA FRIGERIO
Comer bien, descansar, moverse, tener pensamientos positivos... Cuando todo está en equilibrio, nos sentimos plenas, sin importar la edad. En este libro, Andrea Frigerio devela todos sus secretos: cómo mantiene su figura sin obsesionarse con el gimnasio y las dietas, qué hizo para dejar de fumar, cómo vive el paso del tiempo, y qué herramientas la ayudan a mantenerse en calma y disfrutar del presente. Asimismo, habla sin filtro sobre el sexo, las relaciones amorosas, los embarazos, la crianza de los hijos, los nietos y la menopausia. Defensora de una belleza natural, la actriz y emprendedora recomienda tratamientos estéticos no invasivos y comparte los consejos de sus abuelas que aplica día a día, a la vez que incluye el aporte de sus profesionales de confianza, desde dermatólogos, kinesiólogos y nutricionistas hasta instructores de mindfulness. Belleza emocional es una invitación a recuperar la sabiduría que llevamos dentro para estar bien y vivir con alegría más allá de cua lquier circunstancia. «Desde hace unos años me empezó a suceder cada vez con más frecuencia que se me acercan mujeres de cualquier edad a preguntarme de todo. Lo hacen en ámbitos públicos (restaurantes, teatros, cines, aviones) y formulan todo tipo de consultas, que en general empiezan con: 'Andrea, ¿cómo hacés?' o 'Yo quiero llegar a tu edad como vos!', además de preguntas puntuales vinculadas con la piel, las uñas, el pelo, los dientes y mis hábitos de vida (qué como, cuánto duermo, qué deporte practico, quién es mi médico.
Productos Relacionados
$14.20 USD
Up to 12 installments
$9.85 USD
Up to 12 installments
$8.35 USD
Up to 12 installments
Credit cards
Up to 12 installments
O en 1 pago de:
$9.85 USD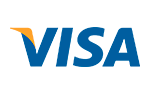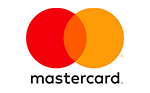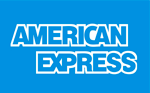 When you finish the purchase you will se the payment information related to this option.
No extra fee in 12 installments
With all credit cards
Safe Site
We protect your data
No extra fee in 12 installments
With all credit cards
Safe Site
We protect your data
Contact us
+5411-155-9314400 // +5411-155-919-5101
Sarmiento 559 5º Piso Of 82 / CP 1041 AAK / Ciudad Autonoma de Buenos Aires / Buenos Aires / República Argentina